Ping Manager is a set of network tools, based on ICMP requests, which includes: regular ping, scan IP address range, trace route and path ping. The utility can store up to 1000 pages and manage them simultaneously. Each page has a unique setting for both manual and automatic operation. The obtained results of the program can be saved in txt or csv file in a manual or automatic mode.

| | |
| --- | --- |
| | (Version: 3.0.0, Size: 975 KB) |
System requirements:
Windows XP, Vista, 7, 10, 11, 2000, 2003, 2008, 2012, 2016, 2019, 2022. 32-bit or 64-bit. Net Framework is not required.

To update a previous version of the program just download the current version and install it on top of the previous version (there is no need to uninstall the previous version, just close the program at the time of installation).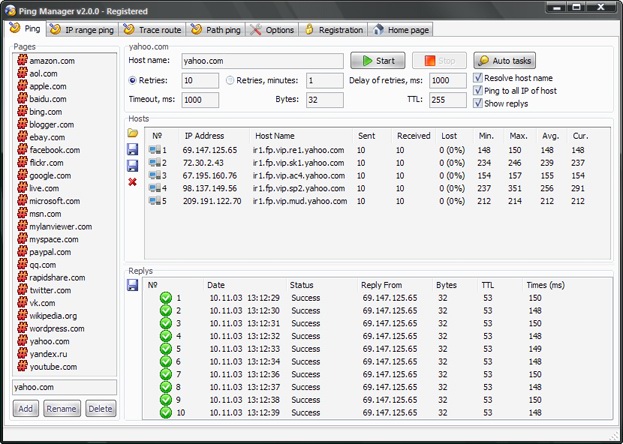 Other products